Ever since the trailer for season two of Star Wars Rebels was released, there has been speculation about the identity of the new Inquisitors. Today, I'd life to focus on this one in particular (there may be slight spoilers contained in the paragraphs ahead):
Many fans are speculating that beneath the outfit, it is none other than Barriss Offee, the Jedi turncoat herself. Some have even created fan art depicting it!
But I'm not one of them.
Let's get something straight first: I'm all in favor of old characters returning in Rebels. I love it when that happens! In fact, when I first heard the theory that the new Inquisitor is Barriss, I was excited about it.
But after a little more consideration, I'm pretty positive it isn't her.
First things first: her facial markings are different. (Yes, the actual face of the new Inquisitor was revealed recently in a fan magazine. Don't look if you don't want to be minorly spoiled.)
Here is Barriss from the Clone Wars alongside the new Inquisitor.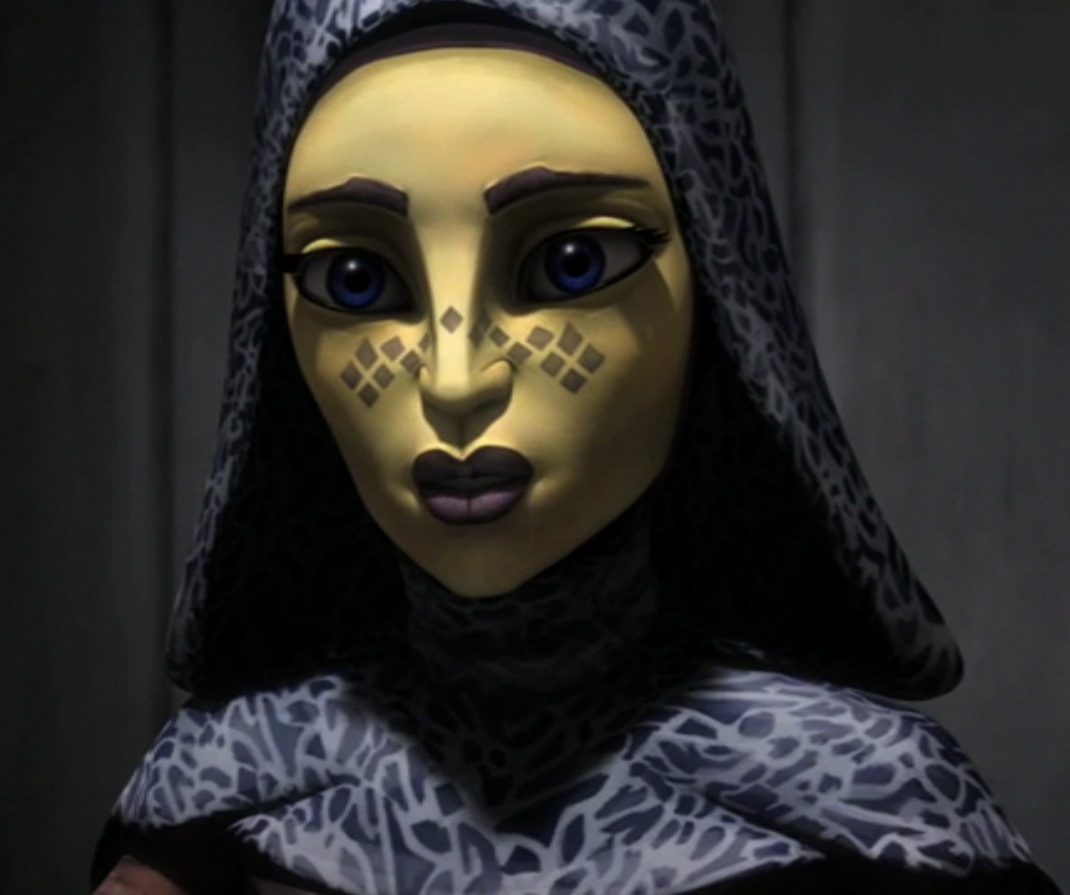 Barriss has a very distinct pattern of diamonds decorating her nose and upper cheeks. The Inquisitor has a totally different pattern. (Is it naturally occuring? Or just alterable tattoos? Not sure.)
Dave Filoni and the Rebels team don't bring back old characters just for the fun of it. The Star Wars universe is gigantic, and bringing back characters we've seen before just makes it seem smaller. There has to be a good reason if they're going to have Barriss return; it has to make sense.
But in this case, it doesn't. If the Inquisitor from season one was any indication, this new inquisitor will be completely evil, a tool of the Emperor that harnesses the dark side of the Force for more power.
Barriss Offee is not that person. (I happen to think there were many issues with the final arc of The Clone Wars, one being that Barriss acted completely out of character.)
Listen to her final words to the jury, the Jedi, and Ahsoka as she admits her guilt, but also the logic behind her actions in this video:
These aren't the words of someone who would work for the Empire to hunt down do-gooders and murder them. Barriss hates war and conflict, that much is clear. She foresees the Republic's descent to the dark side, and wishes that they could return to the light!
Yes, she used the wrong methods for bringing about political change when she bombed the Jedi temple. (I still think they could have written that episode so much better.) But she did it for the right reasons. She saw through what Palpatine was molding the Jedi into: war machines that only advanced the killing, not kept it at bay.
Barriss Offee may be a misguided traitor to the Jedi, but she wouldn't become an Inquisitor. 
(P.S: I was hoping the Inquisitor would be Ventress (before the face was revealed), but writing this post made me realize that wouldn't fit her either. I reaaaally wanna see Ventress again, but I think she broke up with the dark side of the Force for good.)
What do YOU think about the new Inquisitor? Leave a comment below!